Hello AC readers! Though I've been playing a behind the scenes role all summer, its been a while since I (Kelsey) have posted.
In the time since my last post for the AC, spring and summer crumbled into fall, I moved (back) to Montreal, and I got hired for a limited term teaching appointment. So. I'm teaching full time again. Which is great! I'm thrilled to be back in a classroom. Even a virtual one. And also ….
I need advice. So, I thought I'd mix up format and address this advice to Kim. You'll find my post first and Kim's ever-helpful response below!
Kim, I need help.
As we all know, COVID-19 has fundamentally and indeterminately altered the post-secondary teaching landscape. The scope of these changes vary by location. Some institutions remain predominantly in-person; others combine in-person and online activities; others are totally online. The mix is unprecedented. As is the volume of online courses. As is the experience of our students, who are suddenly navigating full-time online learning. As is our workload which now incorporates any possible combination of synchronous, asynchronous, side-ways synchronous teaching methods.
And I'm having a hard time locating pedagogical activism in the muddle.
The online learning technologies are all … fine. They work. (Except, you know, when they don't). But they're hard to pedagogically-activist-hack. Zoom, for example, can accommodate lots of users but it also curates and curtails polyvocality: the mechanics are explicitly designed to highlight the loudest speaker. And, the truth is, meetings breakdown if multiple people speak at the same time.
Also, I weighed my workload, and it came out to an actual tonne. I'm currently teaching three brand new (to me) undergraduate courses. I'm also still researching and publishing, doing community-based work, being a friend and family member, and generally living. This would be a lot in a regular year. I know that. But, the online piece is like the ghost from The Haunting of Bly Manor (which you should totally watch by the way): invisible, constantly hovering, threatening to pull me under at any moment
Then, there are my students: cameras-on (sigh of relief), cameras-off, sound accidentally on – partner/mother/roommate yelling about dinner in background.
They're (mostly) really trying. And also, many of my students are obviously struggling. Which, of course, they are.
And, I keep walking out of live sessions, asking myself, "What are we doing here?"
I want to be clear: I'm not anti-online teaching. That would be like opposing the invention of the wheel. Like it or not, online teaching is going to be part of the post-secondary landscape moving forward. And it has plenty of advantages for both students and teachers.
But, I am struggling to locate the activism in this new environment.
And so I turn to you, Kim Solga, creator of the Activist Classroom: How are you doing it? Where is the activism in your classroom in fall 2020?
***
Dear Kelsey,
I find your thoughts above so… familiar. I'm with you. Not literally, but for sure:
we. are. in. this. all. together.
(Does it help to know that I'm drinking a martini on a Thursday evening while writing this? Well I am.)
Right now, for me, it's all about surviving. The learning curve is so steep – and for some of us, out of university for 20 or so years or more, the memory of having to learn under the gun is so steep!!! – that the win feels like making it to Friday.
I'm very much unlike you right now in that I'm teaching only one course, and it's a course I know well—even though it's C-E-L (ha! Rhymes help with COVID – Trump assures us). But the reason I'm teaching only 0.5 is that I have a course release to support my research… which…
Is. Not. Happening.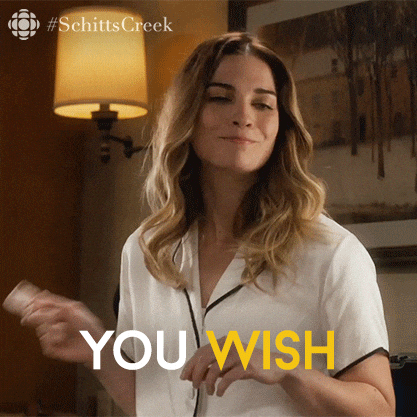 But the "free time" I've lucked into means the class I'm teaching under these wacky new circumstances is manageable. And it means I'm actively learning from it. Over the last six weeks I've started to notice some silver linings, and your thoughts above have prompted me to think about these in the context of our space's operative adjective, "activist".
SO: here are thought on a few of my recent "activations".
Our students see us. They usually see us as flawed human beings messing up the Zoom, and that is actually ace. The thing about all being in this together is that we really are; this is hard for them, it's hard for us, and the more visible we make the labour, the easier it is to have a frank (and relieving, usually) conversation about what's going on, and how much work it takes, and who is doing that work.
The class I'm teaching is about theatre beyond theatre: it features an introduction to performance studies, applied theatre, and performance activism for undergraduate students. This term we are partnered with the City of London (Ontario), the CityStudio initiative, and a course in Community Psychology, investigating ways to combat anti-Black and anti-Indigenous racism in our city.
To say this is weird over Zoom is an understatement, but the big benefit of the Pandemic-as-usual is that we talk regularly about what happens which the poop hits the fan.
This was driven home for me last Tuesday, when our Zoom Room, joint with our fellow stakeholders AND hosting guests to speak to Black Lives Matter, went apocalyptically dumpster fire. My colleague in psychology and my TA desperately tried to save the day while I jumped into the fray to "teach" the class that… I hadn't prepared because GUESTS were coming to speak. It was so tiring and, I thought, wretched—until one of my students came to office hours to tell me she thought it was a terrific class, and that I had done a very good job under really hard circumstances.
That made me recognize that, just as I see her struggling through the quagmire, she sees me too, and sees the work we are all doing. Best of all, that class turned out to be great after all because, in the wake of #techmeltdown, we managed to have a great conversation about who was included, and who excluded, as a result of the adjustments we're all having to make because of COVID.
How often do we see one another's work, call it out, recognize its contours for real? How often do we really recognize, really see, the work done by the invisible majority who keep our world running "smoothly"? That sounds like activism to me.
Grades don't matter. Support matters. I've become a less and less stringent marker over the last 15 or so years of full time teaching. The reason is simple: I see the work students are putting in (see above!) and I want to reward it.
Why can't you get 100% on an English Lit essay when you can on a Physics test, if you're really good? Why indeed. I began just scaling up to compensate a while back, knowing my students were competing with kids judged under very different frameworks for university-wide prizes.
Recently I've begun crafting ways to give students real marks for genuine effort. In the class I'm teaching right now, for ages there has been an assignment that asks students to weigh in on a weekly "prompt" with a paragraph or so of thoughts, links, images, videos, etc, representing serious engagement with the problems at hand. Sometimes these prompts come from our weekly readings, and sometimes from a real-world application of those readings; after students do five of these (out of about 10 or so opportunities), they get an extra 10% "free" (it's like getting 100% on an assignment worth 10% of their grade).
I've been worried about this in the past, because it "inflates" final course grades, but now I am not worried at all. Getting up, dressing self, feeding self, making it to the asynchronous lesson, doing the asynchronous lesson, and then responding to the prompt is real-ass work right now! I want my students to get these "free" marks for actual retail effort! I want them to know that the trying, if the response isn't perfect or even all that correct, is still worth something proper. So much so, in fact, that I upped the "free" to 15%, plus bonus opportunities.
We are half way through the term right now, and my spreadsheet reveals that the majority of my students are on track to grab all 15% "free". This means students who might otherwise read as "mediocre" because they've not yet learned the ins and outs of critical nuance, or aren't that great with a semicolon, are going to end up looking pretty darn good at the end of this thing. It's a leg up that might not otherwise have been supported to reach the next tier.
That also feels like activism to me.
Prep also doesn't matter. If you have to pitch it, or wing it, just effing go for it. My biggest revelation so far thanks to #COVIDtimes and #Zoompocalypse has been this. If the poop does actually hit the thingy, who cares? We are screwing up like talented home handyfolx and that's fine because there's no playbook for this; we're making it up.
I've had a few occasions where carefully crafted class exercises have gone super sideways thanks to tech screw-ups, and I just decided, let's laugh about it. And you know what? The students laughed with me, not at me. (Learning how to laugh when shit goes wrong and then coping and carrying on with the work anyway seems to me a terrific lesson to take away from university and into life.)
I suspect there are a few of us right now who are working really hard to make the video lectures perfect, the tech in the synchronous lectures perfect, the impossible perfect. That's a natural inclination for folks like us, who went to grad school because university looked like a "real world" we could super handle.
I once knew how to make a perfect video lecture but I've long forgotten, and my copy of the software I used to make it is majorly out of date. I decided in August I wasn't up for re-learning.
Instead, I chose to put my usual "flipped classroom" prep (lots of 2-minutes free writes and "watch this video then think about it for 5 minutes" stuff) online as the asynchronous hour of our three hours together, and then to follow up only on that prep during our synchronous time together. So far, it's worked. Students are engaged, whether in the live room or in the Zoom room (I'm teaching hybrid). This means prep takes me minimal time, and the two hours we have *actually* together each week can be spent talking about what we've all been previously exposed to and had time to think about. It's not as much as I'd normally "teach", but I think it's more valuable, and as the term progresses I'm putting less and less into these lessons, knowing the students are feeling more and more overwhelmed.
We're prioritizing talking about how we are doing, and what it means to be just "good enough" sometimes, rather than the perfect we've been taught to strive for. I suspect that, if I'd had the chance to have such a conversation in a class when I was an undergrad, I would have called that #activism of a kind, too.
COURAGE!
Kim